Licorice Root
Liquorice Root ( Licorice Root )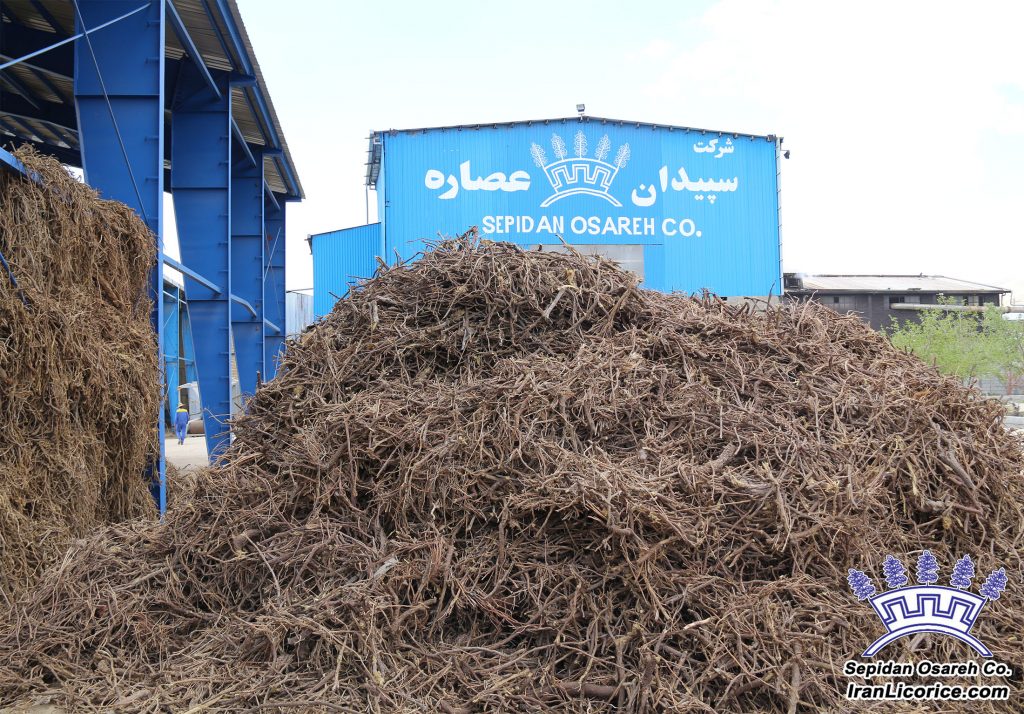 We produce Licorice Extract Powder, Extract Block, Extract Liquid Paste, Extract Granules, Extract Nugget and Etc. with The Best Quality Root in Iran .
Our Produce Is The Best.
We Produce with any Analysis.
The world knows us due to our best & unique quality.
We collect the best roots from Iranian land and also importing from Azerbaijan Republic.
Our specialists check all of the incoming raw material which means licorice root.
We pay a lot of attention to the quality of licorice root because it plays an important role in the final quality of the product.
Licorice root is actually the root of the liquorice (licorice) plant and resembles a twig. The roots are then made ground into powder.
Liquorice (British English) or licorice (American English) is the root of Glycyrrhiza glabra from which a sweet flavour can be extracted.
The liquorice plant is an herbaceous perennial legume native to southern Europe and parts of Asia, such as Iran.
It is not botanically related to anise, star anise, or fennel, which are sources of similar flavouring compounds.
Liquorice extracts have a number of medical uses. It is also used in tobacco blends and also as a flavour in candies or sweeteners.
Liquorice is one of the most widely used medicinal plants, both in Western and Eastern herbal medicine and has at least 3000 years of history as a medicinal plant.
Licorice is the extract of Glycyrrhiza glabra roots and is often used in ancient Siddha medicine and is approved by the German commission. Licorice is used for gastritis, cough, bronchitis, ulcers, inflammation, and epilepsy.
Licorice (Glycyrrhiza glabra)
Licorice, an extract of the root of Glycyrrhiza glabra, is used as a sweetening and flavoring agent. It is also used as an herbal remedy for gastritis and upper respiratory tract infections.
Licorice root has been used in both traditional and modern medicine to treat a variety of ailments from the common cold to liver disease. Licorice root is often used as a flavoring in sweets, beverages and toothpaste because it is sweet in terms of sugar. But this substance is not only a flavoring agent but also the health benefits of licorice root for the treatment of chronic diseases. This plant is very sweet, moist and soothing that detoxifies and protects the liver. Licorice powder has expectorant, emollient, antispasmodic, anti-inflammatory and stomach and intestinal pain properties. The extract of this plant contains a combination of glycyrrhizin, glycyrrhizic acid and potassium and calcium salts.